Le Lien operates a bicycle courier service. Perhaps you've no time to go shopping? Maybe you need to deliver a gift to a friend? Or to pick up an item you've ordered from a shop? Le Lien looks after everything!
how does it work?
Step 1 :
I make my delivery request online or via the app.
Step 2 :
My request is processed.
Step 3 :
My order is delivered directly to me.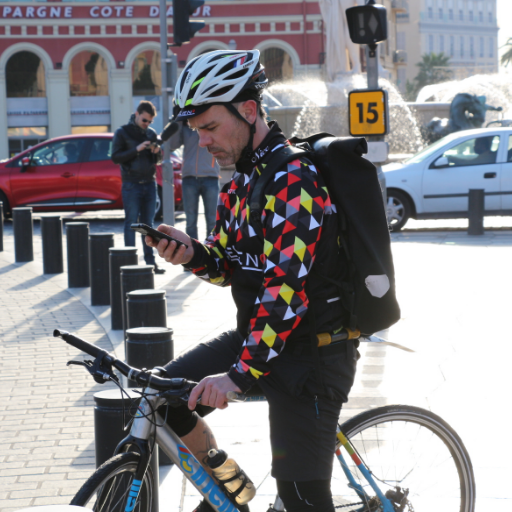 THANKS TO NICE SHOPPING, get preferential rates using the CODE:
NICESHOPPING !