If you enjoy the sun, the sea and shopping, then Nice is the place for you. As the capital of the French Riviera, it instantly conjures up images of the dazzling blue Mediterranean sea and palm trees. But above all, it is also the ultimate shopping destination. From the traditional narrow streets in the charming old town to the city-centre avenues lined with chic boutiques, or the more working-class neighbourhoods bustling with shops and colourful markets, there really is something for everyone.
Just one day would never be enough to explore everything the city has to offer. Nice is elegant yet relaxed, dynamic yet romantic, thoroughly modern yet unashamedly proud of its past as you're sure to see for yourself with every step you take.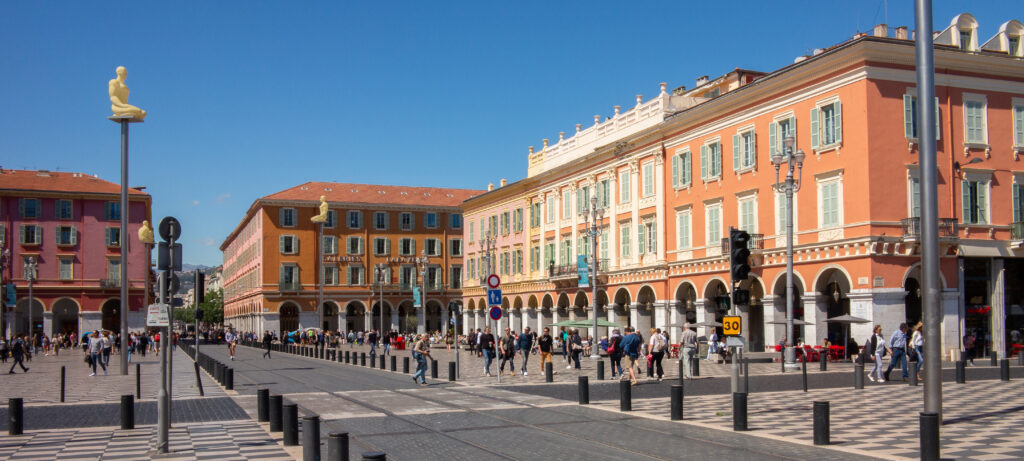 Discover the most prestigious international brands and pieces from the world's most celebrated designers in designer boutiques or the city's department stores and shopping centres. The city's local heritage also continues to be one of the many jewels in its crown. From culinary specialities, such as tapenade or socca, to Provençal fabric and traditional handcrafted wares, you'll have a whole host of opportunities to appreciate Nice's many treasures.
Take the time to step through the doors of one of its museums, dine in one of its restaurants, sit for a while on one of its terraces, enjoy a leisurely stroll through one of its gardens, or simply wander through the streets admiring its stunning architecture. Nice extends an open invitation to enjoy an unforgettable shopping break!