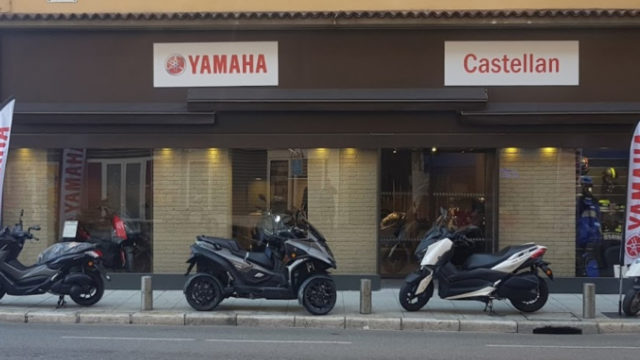 Nous sommes une entreprise familiale fondée en 1978, Concessionnaire des Marques Yamaha et Quadro. A votre service dans le domaine de la vente, la réparation et l'entretien. Show-room de motos et scooters neufs et d'occasions, large gamme d'accessoires, de pièces détachées et d'équipements.
Adresse : 1 Rue Barla, 06300, Nice
Quartier : Garibaldi, République,
Téléphone : 04 93 89 65 24
Site web : http://www.yamaha-06.com/
Langues parlées : Français, Anglais, Italien
Nice Shopping offer:
10% De Remise Sur Vos Achats d'Accessoires & Equipements du Pilote
To take advantage of it, present this page on your smartphone at the checkout or download the coupon.
Terms and conditions of the offer: 10% De Remise Sur Vos Achats d'Accessoires & Equipements du Pilote
Mardi
9h00 - 12h30
14h00 - 18h30
Mercredi
9h00 - 12h30
14h00 - 18h30
Jeudi
9h00 - 12h30
14h00 - 18h30
Vendredi
9h00 - 12h30
14h00 - 18h30
Samedi
9h00 - 12h30
14h00 - 18h00