LUXURY: OUR EXCLUSIVE LOCATIONS IN NICE
Nice Shopping takes you on an enchanting journey through the city's most exclusive locations.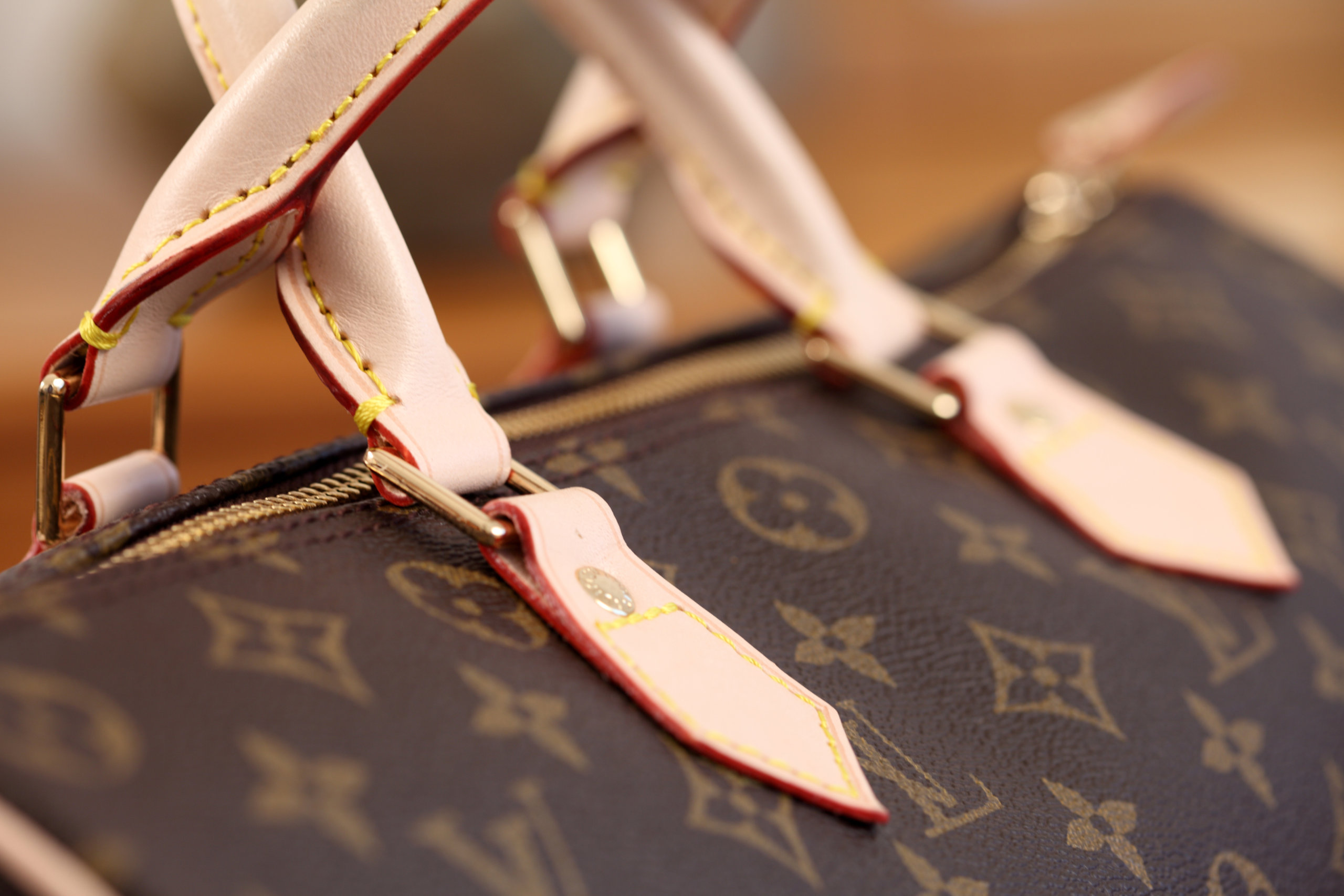 LUXURY: OUR EXCLUSIVE LOCATIONS IN NICE
With its rich historical heritage, Nice is an unmissable destination for luxury lovers. A popular destination with the European aristocracy since the mid-19th century, today it offers an exceptional shopping experience for lovers of luxury brands and unique creations. 
Avenue de Verdun: exclusivity at your fingertips
Located in the Carré d'or district, around the corner from the iconic Place Masséna, Avenue de Verdun is the perfect place to find world-class luxury brands. It's packed with top-of-the-range brands and designer boutiques.
The Nice boutique of this famous French fashion house offers everything that has made the brand so famous: fine jewellery boasting a bold design and exceptional quality, iconic collections such as "Love", "Juste un Clou" and "Panthère", and of course timepieces, true masterpieces combining mechanical precision and sophisticated design.
The exclusive Hermès Nice boutique brings you the iconic products of this fashion house renowned for its exceptional craftsmanship, attention to detail and constant quest for quality. Allow yourself to be captivated by iconic handbags such as the Birkin and the Kelly, which combine functionality with timeless design. Admire the famous Hermès silk square scarves, which add a touch of elegance to any outfit. Discover the accessories: belts, ties and jewellery that add a touch of sophistication to your style. Try the range of fragrances, which capture the essence of luxury and beauty.
Tiffany & Co is a real jewel for luxury lovers. The boutique's must-haves include the Wire bracelet, the Smile earrings, the Hardwear bracelet, and of course the unmissable collections of engagement rings and wedding bands, dedicated to lovers all over the world. 
A place for watchmaking innovation: the first watch to have been worn on the moon, the watch of James Bond and Hollywood stars (George Clooney, Nicole Kidman…), official timekeeper of the Olympic Games on 30 occasions… At the Omega boutique in Nice, you'll discover everything that makes this Swiss brand famous, renowned for its exceptional craftsmanship.
Recognisable by its green marble storefront at the very start of Avenue de Verdun, the Ferret jewellery shop in Nice stocks the most prestigious watch brands, including Rolex, Baume & Mercier, Boucheron and Panerai, to name but a few. The jewellery collections are a treasure trove for lovers of rare pieces. And if you're looking for an original creation, the company's master jewellers can create a unique piece tailored to your needs.
One of the oldest jewellers in Nice! Established in 1895, passed down from generation to generation, and taken over in 2017 by Inès Valer, this boutique is a temple to jewellery and watches. Two words to define it: passion and expertise. If you're looking for unique jewellery, this is the place!
This is the place for lovers of jewellery with a modern, sleek design. Fred favours balanced lines, geometric shapes and flowing curves, creating pieces that are both timeless and contemporary. Fred's jewellery is usually made of gold and platinum, and some models are also set with diamonds and other precious stones.
Dinh Van captivates with its bold designs and geometric lines. Come and discover the brand's flagship pieces, such as the "Menottes" collection. These iconic bracelets, available in gold, silver or diamonds, have become timeless classics.
Rue Paradis: a luxury showcase of timeless elegance
Are you a lover of haute couture and in search of unique creations? Just around the corner from Avenue de Verdun, head for Rue Paradis – entirely pedestrianised – and its luxurious fashion boutiques. Among them you'll find: 
Immerse yourself in the world of Louis Vuitton: here, leather goods and luggage reign supreme, with their instantly recognisable monogram canvas. The ready-to-wear collections will win you over with their modern, sophisticated design. Each piece is designed with meticulous attention to detail. And to add a touch of luxury to every look, top it off with shoes and accessories: trainers, pumps, belts and sunglasses!
Welcome to one of the most prestigious fashion houses in the world. The ready-to-wear fashion, characterised by its chic style and innovative vision, and the handbags are the centrepieces of the boutique. The iconic "2.55" bag, created by the legendary Coco Chanel herself, is a symbol of style and sophistication. As for the beauty products and perfumes, including the famous Chanel N° 5, they are synonymous with luxury and femininity. Their delicate, subtle fragrance transports you into a world of sensuality and sophistication.
The Nice boutique is the perfect epitome of the Armani experience. Here you'll discover the latest menswear and womenswear collections, created in the style for which Armani is renowned. Impeccable suits and tailoring, sleek lines, quality fabrics and perfect cuts are the signature of the Italian fashion house. You'll also find a selection of trendy handbags, shoes and accessories. And of course, watches. A boutique that epitomises Italian elegance and sophistication!
L'avenue Jean Médecin
Les Galeries Lafayette Nice Masséna
On the corner of Place Masséna and Avenue Jean Médecin, this department store is a temple to the finest leather goods and accessories brands. In the Luxury Section on the ground floor, Galeries Lafayette brings you exclusive collections by Saint Laurent, Gucci, Balenciaga and Bottega Veneta. Another exclusive feature: the leather goods, shoes and accessories collections by fashion house Chloé. Only two boutiques in France: in Paris and Galeries Lafayette Nice Massena!
Beauty lovers will be delighted by the section devoted to make-up, perfumes and skincare products.
Fashion is also in the spotlight. On the 3rd floor of the shop, men can discover collections by designers such as Palm Angels, Jacquemus, Off White and Stone Island. Women and children have not been left out, with an unrivalled choice of premium brands.
Last but not least, Aurore, the personal shopper, is on hand to help you build the perfect wardrobe! You'll be given a special welcome in the shop's VIP lounge. She will be happy to answer any questions you may have, by telephone on +33 (0) 7 62 55 47 20 or by email at: afarrugia@galerieslafayette.com.
Fashion, beauty, leather goods, shoes, watches, accessories: every visit to Galeries Lafayette in Nice is an opportunity to discover the best new products and must-have pieces!
Tax-free shopping
Are you visiting Nice and your main residence is in a country outside the EU? You qualify for tax-free shopping.
This service is available in a large number of shops in Nice, as well as in department stores such as the NICETOILE shopping centre and Galeries Lafayette Nice Masséna. To find out everything you need to know about how tax-free shopping works, visit our dedicated page here.