In Nice it's easy to travel all over the city in double-quick time, with seamless connections between different types of public transport, meaning you can make the most of every minute for some serious shopping! Here, we know how to get around both quickly and in style.
TRAMS AND BUSES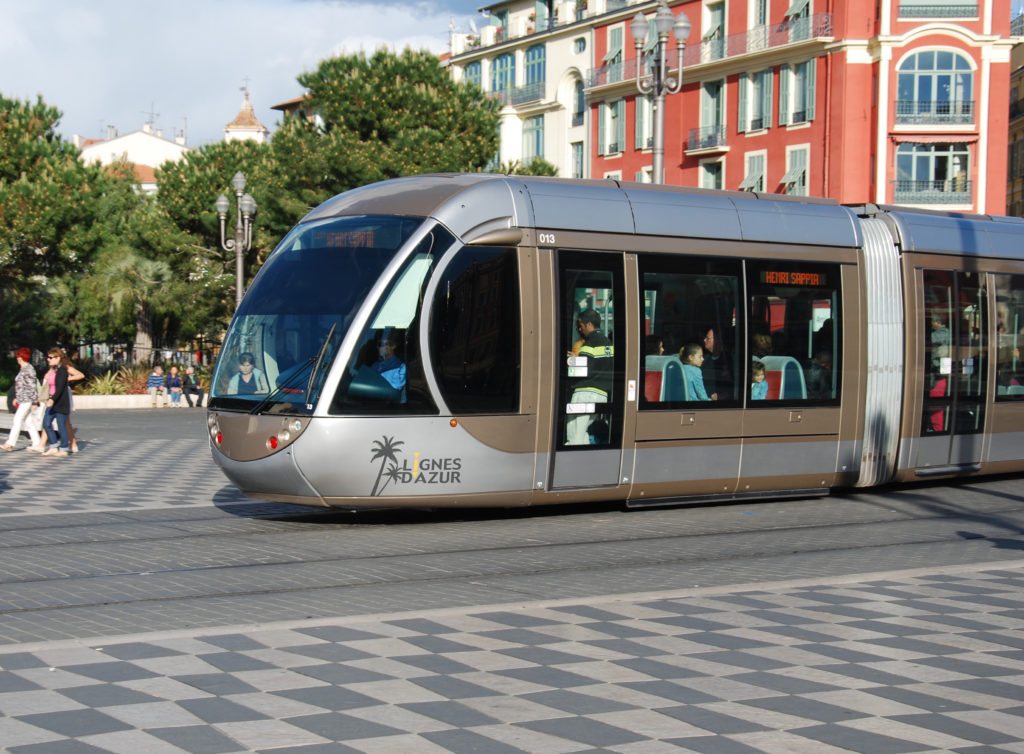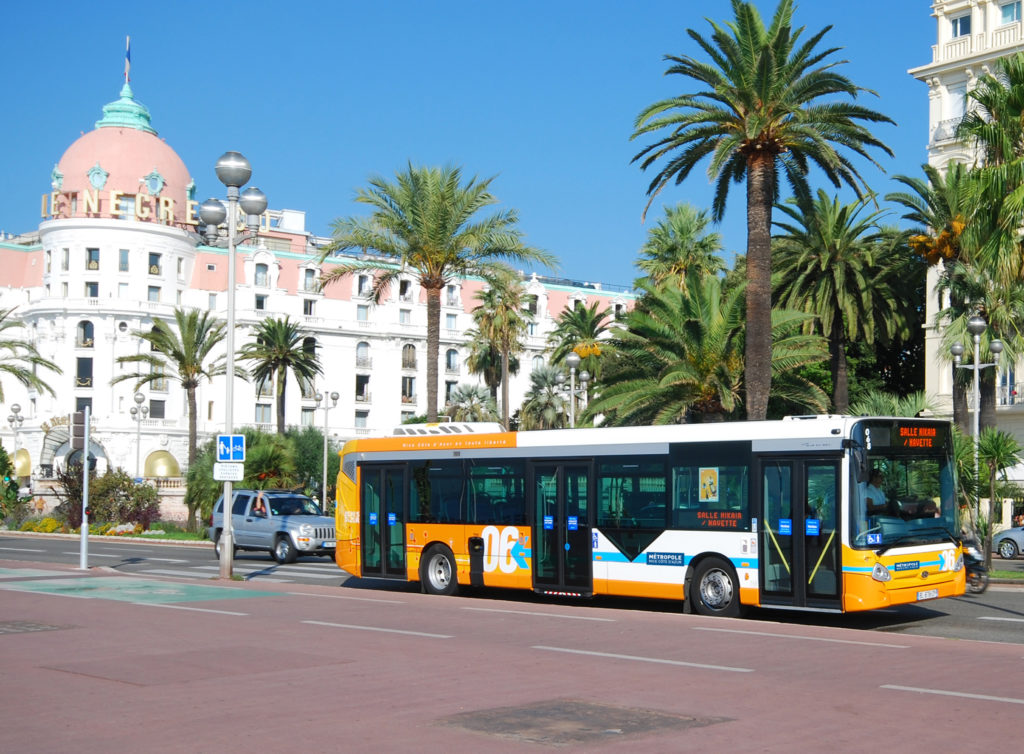 Line 1 of the tram connects the north and east of Nice to the city centre via Avenue Jean Médecin and place Masséna. It runs from Monday to Sunday, from 4.25am through to 1.25am the next day.
Line 2 travels west to east from the airport Nice Côte d'Azur to the port.
Line 3 serves Terminal 2 of the airport and runs to Nice' stadium at Saint-Isidore.
It's possible to make multiple connections between bus and tram services using just one ticket.
Vélos Bleus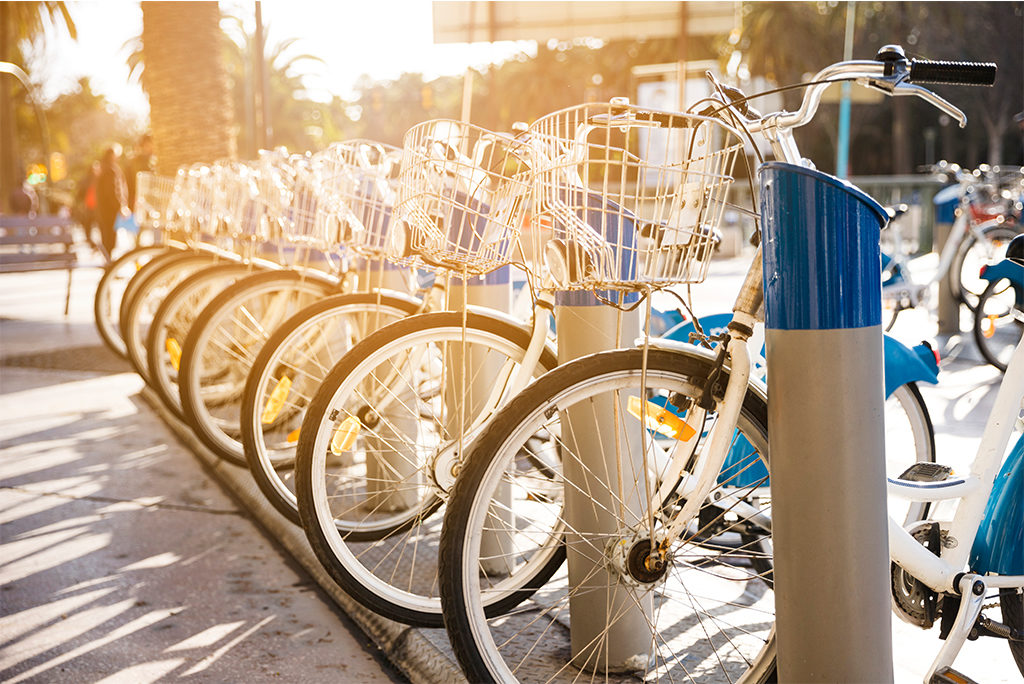 The city of Nice provides a total of 1,750 self-service bicycles, available to rent 365 days a year, 24 hours a day. All you have to do is take a Vélobleu from one of its docking stations, (credit/debit card required). You can return it to any unoccupied docking station. The first 30 minutes are free of charge.

---
Instructions on docking stations available in the following languages:
English/French/Italian.

Payment methods:
Visa and Master Card debit or credit cards

Telephone: +33 (0)4 93 72 06 06
Cityscoot

These self-service electric scooters enable you to get around with zero air or noise pollution. Now your shopping trips are eco-friendly!
Find the nearest free scooter in your desired area and book it in just a few taps. Once the booking's complete, you have 3 minutes to unlock it with the 4 digit code you'll have received via the Cityscoot app.

Don't forget to put on the helmet that's stored under the seat. The open road awaits!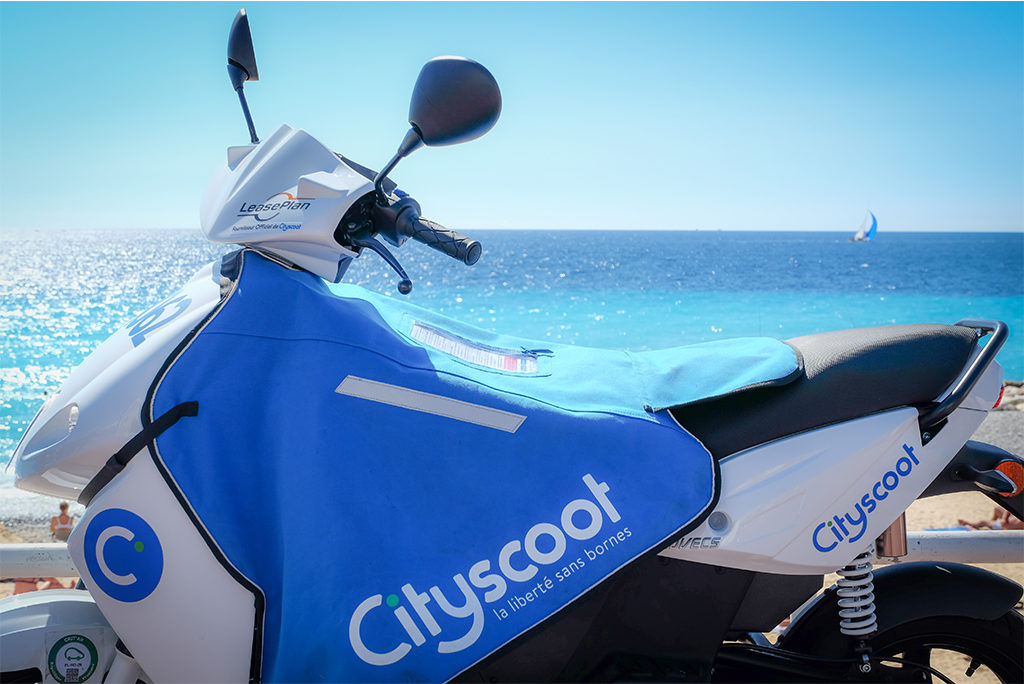 Taxis

You can take taxis at a taxi rank, book them in advance or hail them in the street. The TAXI NICE app enables you to order a taxi at any time of the day or night, 7 days a week; to locate your nearest taxi rank (thanks to its automatic geolocation capability) and even to calculate the price of your journey.
Renault Mobility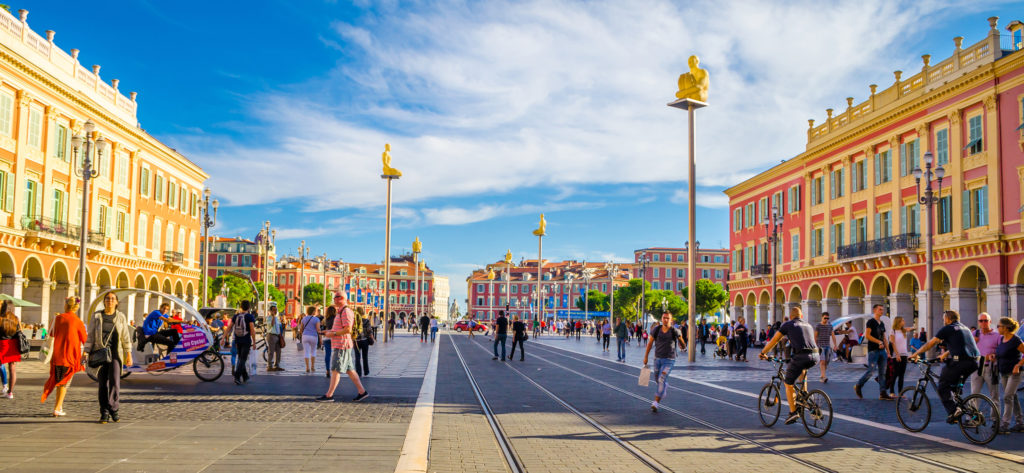 Book by the hour or the day, whether it's a supermini, a small family car or a people carrier with either a conventional motor or an electric battery. This 100% digital approach is quick and convenient!

Simply download the app from the App Store or Google Play and sign up by filling in a form. Follow the instructions and away you go! Insurance, fuel and a daily mileage allowance of 100km are included in the package.