The star cocktails of summer 2023
As sunny days and balmy evenings increase, what could be better than sipping delicious cocktails to cool off and make the most of summer? From timeless classics to original creations, Nice Shopping takes you on a journey to (re)discover tasty mixes that will awaken your senses and make your summer moments unforgettable. Drink in moderation!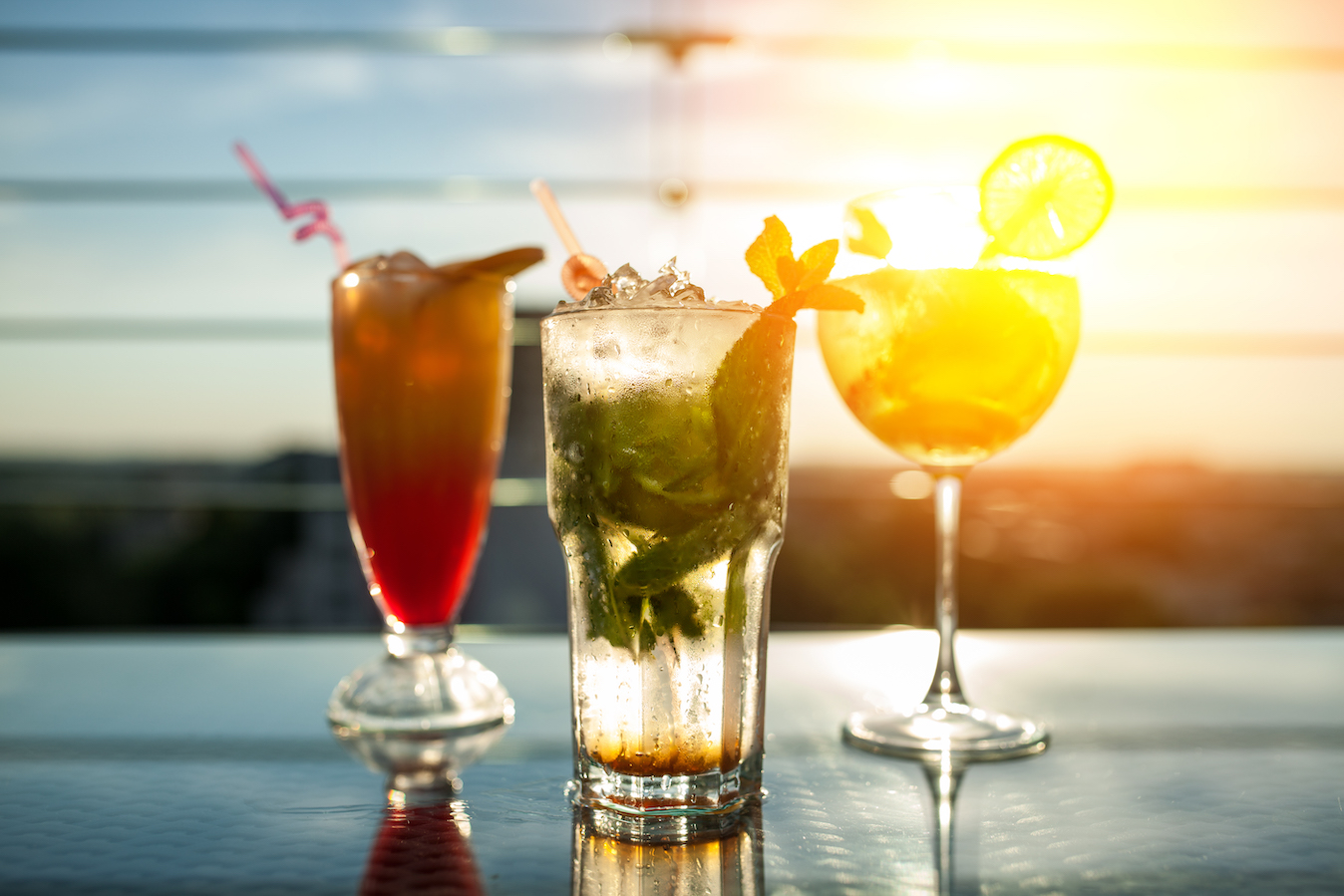 The star cocktails of summer 2023
The must-have Pornstar Martini
This is surely the most popular cocktail right now! If you scroll through Instagram, you can't miss the myriad of photos featuring it. Created over 20 years ago in London, the Pornstar Martini is a richly flavoured, colourful cocktail. It's made with vanilla vodka, fresh lemon juice, a little sugar syrup and, of course, passion fruit, which also adds the perfect finishing touch. Traditionally, it is served with a glass of champagne, which can be drunk separately or poured into the cocktail. It's a delicious combination that blends the bitterness of passion fruit with the sweetness of vanilla, enhanced by the sparkle of champagne.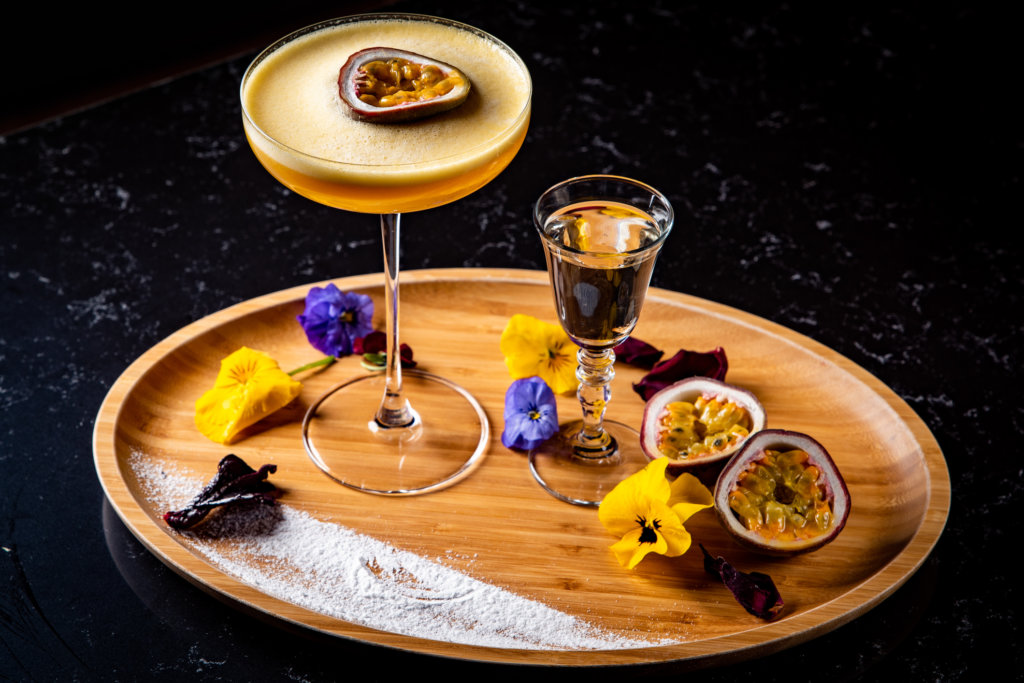 The sophisticated Cucumber Gin Fizz
Ever heard of Gin Fizz? Discover its little brother, Cucumber Gin Fizz. It's all about freshness and elegance. With slices of fresh cucumber, gin and a touch of lime juice, it's the epitome of refined simplicity. It's not unusual to find it on the menu of Nice's many bars, often with a twist: a few mint leaves.
The sparkling Watermelon Sparkler
It wouldn't be summer without watermelon! By combining vodka with watermelon, fresh lemon juice and sparkling soda, this summer drink offers an explosion of fruity flavours. The media have praised its bright colour and festive look, especially when served in frosted glasses garnished with slices of watermelon. It's the perfect cocktail for poolside parties or barbecues with friends.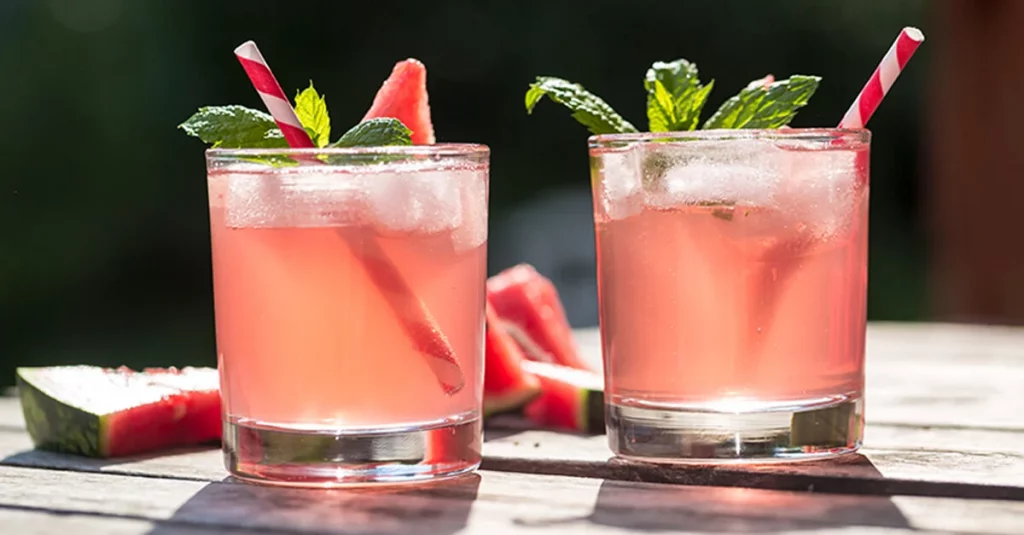 The exotic Tropical Bliss
Off to the fine sandy beaches! Inspired by faraway tropical destinations, Tropical Bliss is an exotic cocktail that tastes as sweet as a holiday. Made with white rum, fresh pineapple juice and a touch of coconut syrup, this summer drink is a summer must-have. The perfect blend for relaxing in the Côte d'Azur sunshine.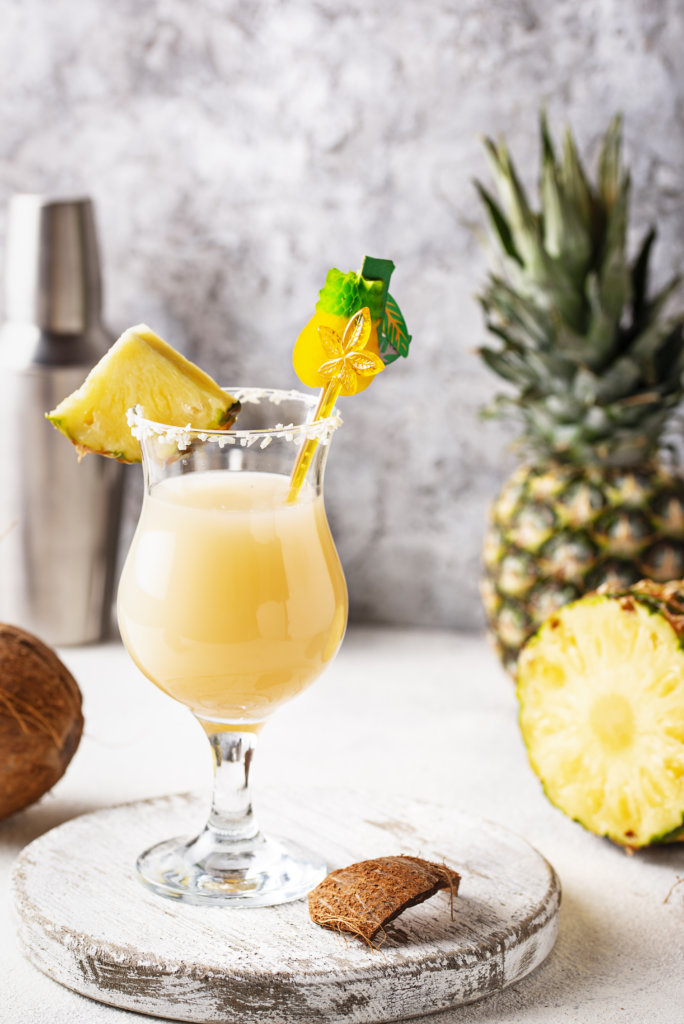 The floral Saint Germain Spritz
If you're looking for delicate, floral flavours, try Saint Germain Spritz. An alternative to the now very popular Aperol Spritz, the bitterness of citrus fruit is replaced by the sweetness of elderflower. To enjoy it, you only need a few ingredients: prosecco, Saint Germain (elderflower liqueur) and sparkling water. Simple, quick and tasty, it's our summer favourite.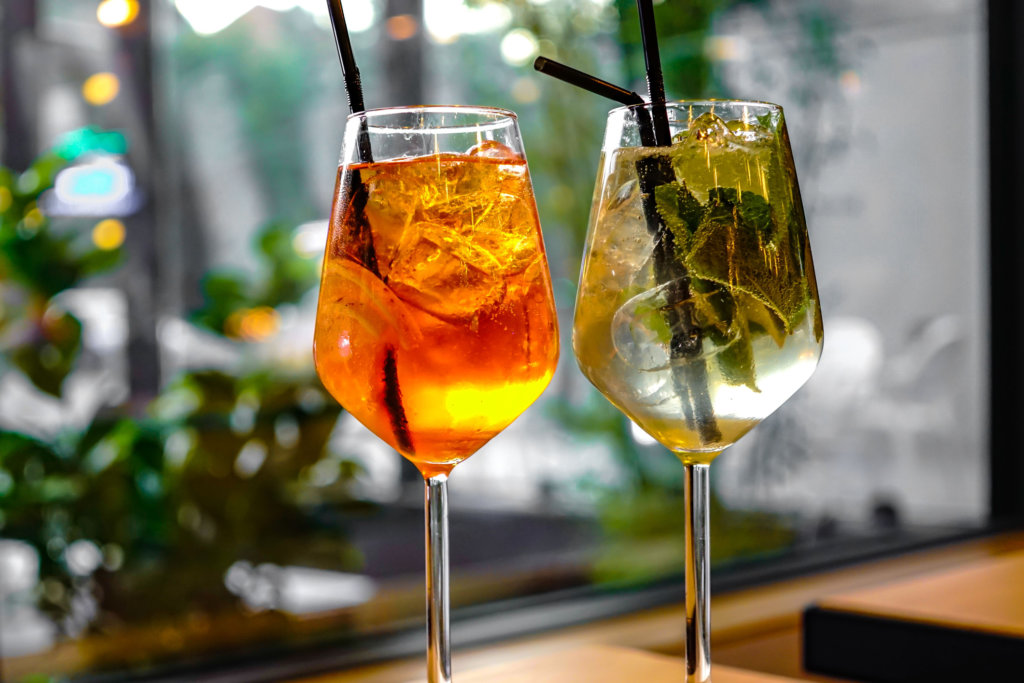 Get your equipment like a real bartender!
This summer, cocktails can be enjoyed outdoors at your favourite bars and restaurants in Nice, or at home! For those who want to try their hand at being a mixologist for an evening, there are plenty of shops in Nice selling everything you need to become a real ace at homemade cocktails. Here are a few of our favourites:
For the perfect bartender's kit
To make cocktails like a pro, you need the right accessories! To get your equipment, head to TOC, Alice Délice or IKEA. There you'll find shakers, straws, decorations, glasses… And if you need inspiration, at the FNAC in Nice you'll find cocktail recipe books to impress your friends and family.
For your spirits
Gin, rum, sparkling wines… summer cocktails feature all our favourite spirits. To help you make a success of your cocktails, many of the city's wine merchants offer a wide range of carefully selected spirits. Go to À l'Anquevin, La Cave de Stéphane or Bouchons&Co to discover them.
For all your fruity notes
What better way to enhance all your summer cocktails than by adding a fruity touch? You don't have to go far to find fresh, sun-kissed produce from the South of France: go to the Liberation Market (Marché de la Libération) or the Cours Saleya.
You are now ready to become a true cocktail maestro this summer!
Good tasting … in moderation.